NPTEL GATE Project
NPTEL is a joint initiative of the IITs and IISc. NPTEL stands for National Programme on Technology Enhanced Learning. We are supported by the Ministry of Education, Government of India. This is a large platform providing free online certification courses in the MOOCs format. NPTEL offers 500+ courses every semester. To provide students with an integrated platform to prepare for GATE, this project was initiated with CSR support from Amadeus Labs Bengaluru.
Objectives of the GATE Portal
A comprehensive one stop platform from concepts to tricks for cracking GATE exam.
Enable access to high quality lecture content covering the entire GATE syllabus.
Provide detailed video solutions of previous years GATE exams.
Develop a platform for online assessment via a comprehensive question bank and provide feedback highlighting strengths and weaknesses.
As part of the GATE portal development, the CS, EC, EE, ME and CE departments are currently being developed.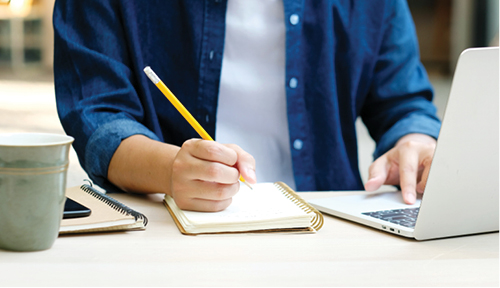 GATE Portal Features:
The following features are provided as part of the GATE portal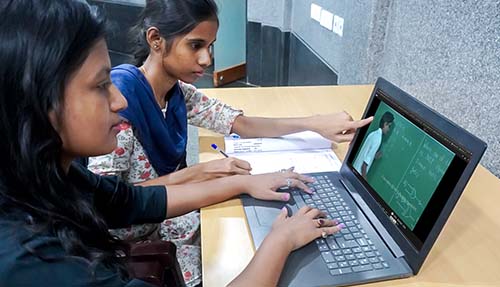 Video Solutions to Previous GATE Questions
Video solutions are provided for the previous year GATE question papers. The video solutions are designed to be self-contained - starting from a quick recap of the basic concepts needed in solving the problem, followed by a detailed solution using fundamental concepts and ending by providing tricks, if any, to solve the problems.
Video explanation of Subject Concepts
The NPTEL platform hosts video lectures covering a wide range of subjects covering the entire GATE syllabus across Engineering and Science disciplines. To enable easy access, all the topics of GATE syllabus are mapped and linked to the most relevant NPTEL video lecture(s). These NPTEL lectures are mapped to various topics of the GATE Syllabus.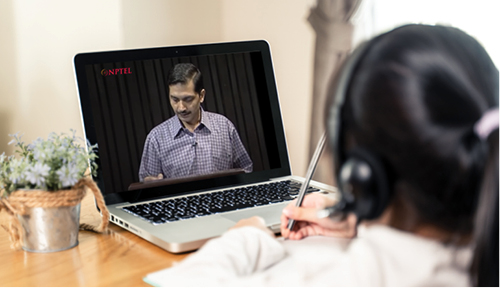 ---
Information about the Sponsor
The development of GATE Portal is sponsored by Amadeus Labs Bengaluru as part of their CSR initiative. Amadeus Labs Bengaluru, is a major Spanish IT provider for the global travel and tourism industry. Amadeus Labs Bengaluru engages in the providing transaction processing solutions to the global travel and tourism industry. It operates through the Distribution and Information Technology Solutions segments.
Amadeus Labs Bengaluru
33 years of innovation, collaboration and better journeys
Travel powers progress, and Amadeus powers travel. As a travel technology company, Amadeus Labs Bengaluru builds critical solutions that enable market players such as airlines and airports, hotels and railways, search engines, travel agencies, and tour operators to enhance business performance while improving travel experience. Innovating, moving fast, and working with customers and partners to power better, more rewarding journeys - They have been doing it for more than 30 years with a global presence. For more information please visit https://amadeus.com/en.
Amadeus' technological excellence stems from its worldwide network of R&D centers, and Amadeus Labs in Bangalore is an extension if their R&D activities in the Asia-Pacific region. This is where tomorrow's solutions for the travel and tourism industry are being created. They have emerged as the employer of choice for the young Indian workforce and play a critical role in product development globally. Amadeus Labs in Bengaluru is a Centre for Innovation and growth - the second largest site in the Amadeus Global network. At the heart of this excellence is a dynamic, multicultural team that now consists of well over 2000 individuals.
Amadeus Labs has been recognized as the 'Top Employer in 2021' by the prestigious Top Employers Institute, 'Best Employer' by Employer Branding Institute, and certified 'Great Place to Work', four years in a row. Clear recognition of how they strive to maintain a culture of innovation with fun. Amadeus looks after their own and is truly one big happy family.